News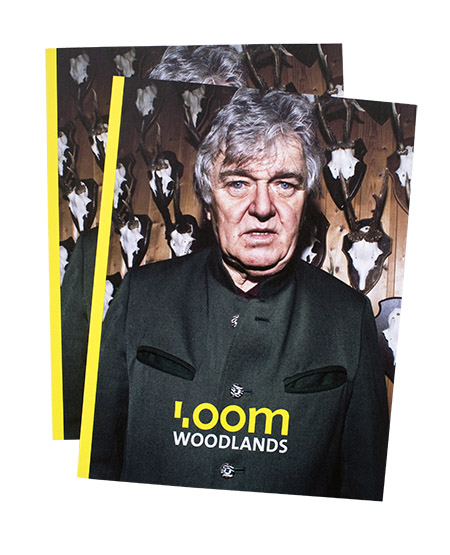 June 15th, 2011, WEIMAR
—–
Loom likes to solve riddles •• Attention! Attention! Here we go, here are the winners of Loom's Bauhaus-Style-Riddle (for more information please visit page 60 in our current issue) who will get a very rare and actually out of print copy of Loom Magazine »Woodlands«:
Olaf Mumm & Friederike Günther.
Congratulations!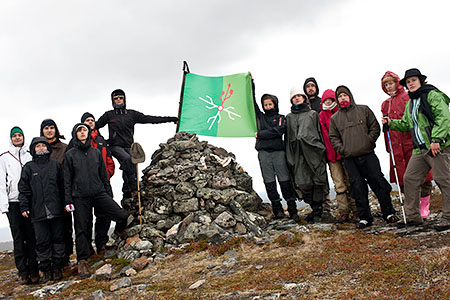 June 6th, 2011, WEIMAR
—–
Photography conquers the world •• Hooray! The Loom adventurers returned recently and entirely — no one got lost — they got a warm welcome from good old Weimar — with 33 degree Centigrade — that caused quite sweaty adventurers missing the north. Within the next weeks and after coping with separation from the artic circle, they will edit their collected data which will form and be contained in the next issue of Loom.
Stay tuned.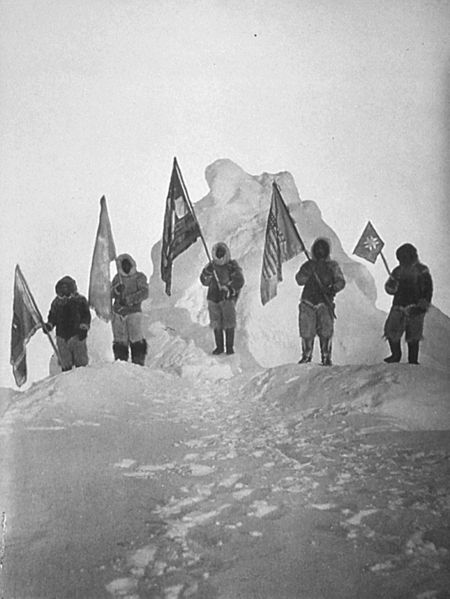 May 25th, 2011, WEIMAR
—–
Photography conquers the world •• Today 14 aspiring adventurists start their journey to the polar circle, not only to expose themselves to the extraneous perils of nature, but also to investigate the contemporary image of remote landscapes, draft exploration stories and define an appropriate understanding of the explorers role and identity in the 21st century. If they return heroically, their collected work will be displayed in the next issue of Loom Magazine (release in November 2011). If not those who stayed at home will sing epic songs about them.
We'll keep you posted!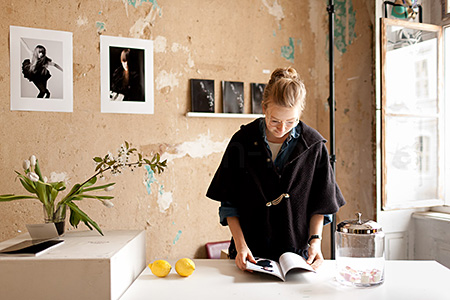 APRIL 20th, 2011, WEIMAR
—–
How to Couture •• How to become a really famous fashion designer. We would like to invite you to a discussion about fashion. Three designers swap ideas about how to make it into fashion.
For further details, please visit our Facebook Event.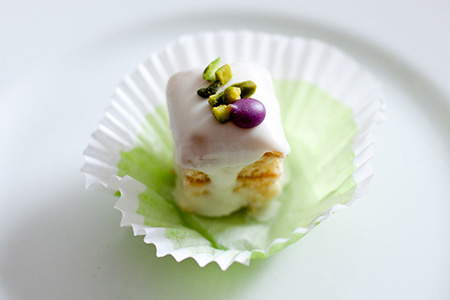 APRIL 19th, 2011, WEIMAR
—–
The Catwalk Instinct •• On 14 April, The Catwalk Instinct has been released and we did that with a nice party and exhibition at Hotel Miranda in Weimar. If you did not make it to the vernissage you can still visit us every day till Thursday for some nice treats and some divine pictures, garments and magazines. For more images of the exhibition, please visit our Facebook Page.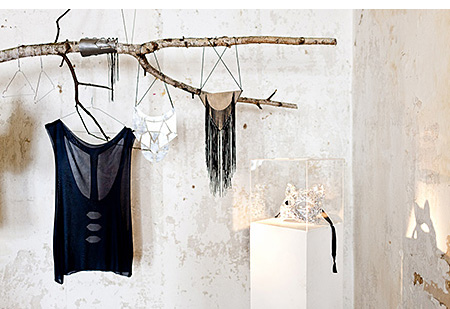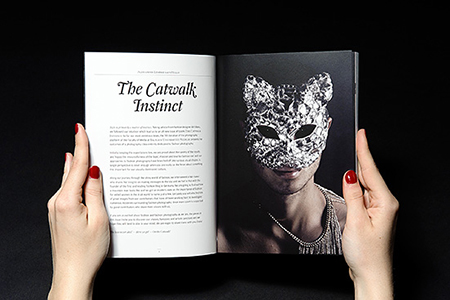 APRIL 14th, 2011, WEIMAR
—–
The Catwalk Instinct •• On 14 April, The Catwalk Instinct will be released by the Department of Photography at the Bauhaus-Universität Weimar's Faculty of Media. The seventh issue of Loom tackles a broad variety of approaches on the topic of fashion ­–­­­­­ on and off the catwalk: the questions of fashion design and production, aesthetic presentation and critical reception, cultural meaning and social conventions.
The Catwalk Instinct can be accessed for iPad as well as in digital and print. On 14 April the Loom-Team celebrates the magazine release with a fabulous fashion event at Hotel Miranda, Marienstraße 10, in Weimar. We would be very glad to see you there. For further details, please visit our Facebook Page.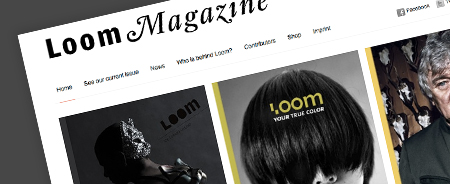 APRIL 10th, 2011, WEIMAR
—–
Major update of the Loom webpage •• Finally it's done! To reach the target of our 30 year plan we still have a lot of things on our to do list. WordPress helped us with one of the most important one.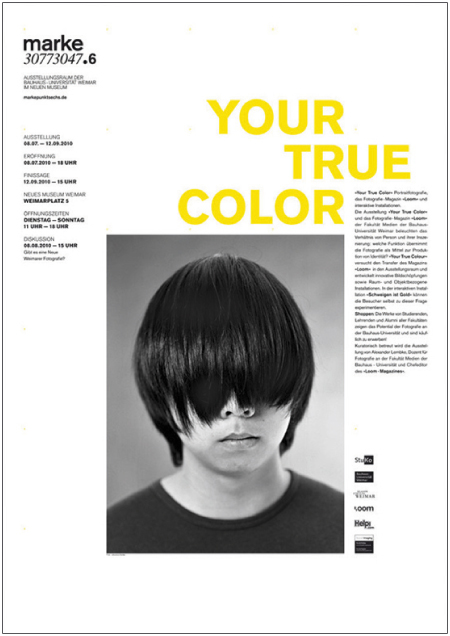 JULY 8TH, 2010, WEIMAR
—–
Your True Color Exhibition •• Loom Magazine is very happy to announce that we are celebrating our 4th anniversary with a exhibition titled Your True color in cooperation with Marke.6 at Neues Museum Weimar.
The show will not only include many of the artists featured in the already published Your True Color Issue but visitors will also have the possibillity to discover extended selections, unpublished work and new faces. Inspired by the phrase Your true color, the show tries to examine and expand the ways in which we judge one another by looking at his face. The series of this show invite visitors to an expedition to the ever-shifting boundaries of traditional portrait photography. It questions what the viewer commonly perceives as portraiture, and showcase contemporary portrait photography which is made to provoke, to inspire, and ask for the limits and possibilities of portraits. On certai days visitors will also be able to actively participate in a performance that is based on the common procedure of taking a portrait.
The vernissage takes place on July 8th 2010, 6 pm at the Neues Museum, Weimarplatz 5, 99423 Weimar and the show will run through September 12th, 2010. All artists will be in attendance at the vernissage and a special printed edition of Your True Color will be available at the event.
marke.6 Galerie
Neues Museum Weimar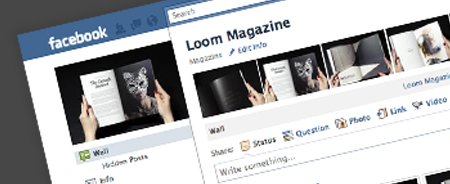 APRIL 10th, 2010, WEIMAR
—–
Visit us on Facebook. •• Let us become friends.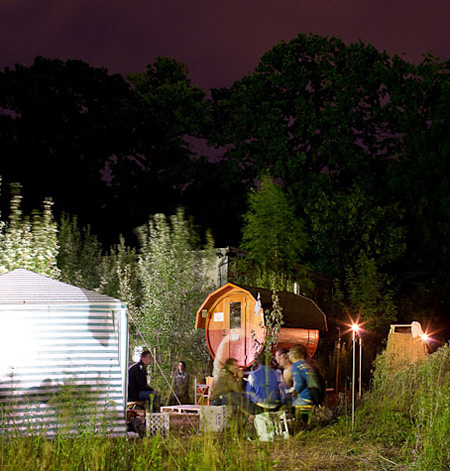 JULY 9TH, 2009, WEIMAR
—–
Bauhaus goes Sauna •• Loom presents the Bauhaus- sauna at Mediengang 09 (9th to 12th of July). Light, Air, Sun and Sauna. 90 Years Bauhaus – 120 Degree. There is no better place to live out our individuality as architect, designer, engineer, artist and mediadesigner as the sauna. During the Mediengang 09 visitors can experience an antivirtual moment in our recreation installation on the campus of the Bauhaus-University Weimar – the Bauhaus- sauna. Events •• Foundation of the Saunasociety of Weimar, Lectures concerning sauna culture, The Sauna- battle – Meet Mr. 120 Degree. Release of the latest Loom Issue #6 Your true color.

JANUARY 13TH, 2009, ERFURT
—–
Loom at Heimatpark exhibiton •• Loom takes part at the Heimatpark exhibition at the Kunsthaus galery in Erfurt. Selected series of the Woodlands issue will be shown from January 13th to February 6th 2009. All artists will be present at the opening on the 9th of January at 8pm. Loom likes to invite you to meet with us at the opening, where several surprises will entertain you.